The leader of
marine survey&exploration
MarineResearch Co., Ltd. Loves the Ocean
Hydrographic Survey & Nautical Chart
Hydrographic Survey
We conduct artificial reefs facilities, dredging and reclamation, general hydrographic survey (survey for correction) to be implemented by the owner of the project, dangerous voyage survey and perform high-quality hydrographic survey.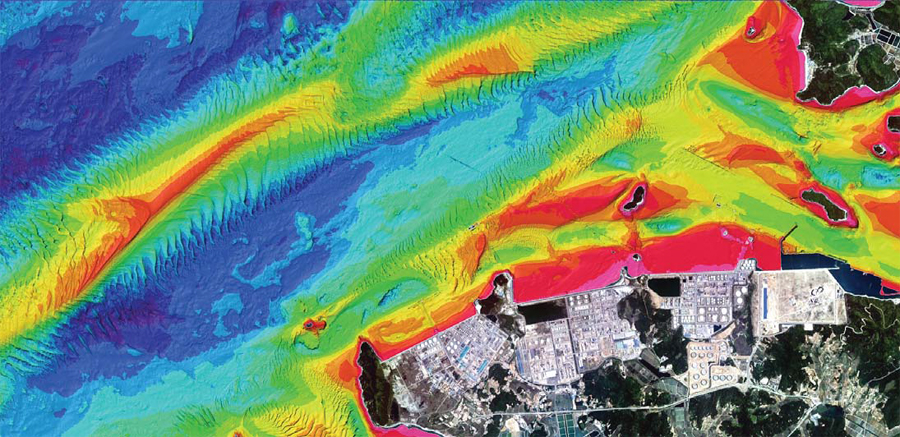 We have acquired hydrographic survey and nautical chart production license by KHOA (Korea Hydrographic and Oceanographic Agency) of the Ministry of Oceans and Fisheries for the first time outside the Seoul metropolitan area in Korea.
We also engage in performing precise harbor survey relating to port development for trade ports and fishery ports, performing Korea coastal survey including coastline survey, hydrographic survey, seabed obstruction survey, executing precise coastal survey for Jinhae port to support the Korea navy, precise hydrographic survey for the eastern coast of Yeonpyeong island in Korea, hydrographic survey of the West sea contact area in Korea, and producing nautical charts for Korea.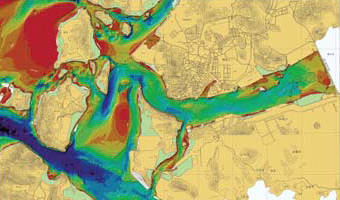 Hydrographic survey result images
Nautical Chart
A nautical chart is a navigational guide map that shows water depths, rocks, underwater obstacles, the shapes of islands, port facilities, lighted buoys, offshore targets, tides/tidal currents/ocean currents for the safety of vessels at sea. Therefore, it is produced scientifically through very accurate surveying. Recently, in fact, we began publishing electronic navigational charts equipped to which state-of-the-art technologies are applied.
We make paper chart, electronic charts, thematic maps (drawings for marine accidents, search and salvage work, etc.)
| Nautical chart | Miscellaneous chart |
| --- | --- |
| General Chart | Bathymetric chart |
| Sailing chart | Fishery chart |
| Coastal chart | Territorial chart |
| Approach Chart | Ocean current chart |
| Harbor chart | Special Chart |